Being one of the most prominent figures in the local showbiz scene, many were shocked when the news of Sarah Geronimo breaking down and confessing that she feels "empty" despite her success during the Las Vegas leg of her concert series entitled "This I5 Me" made rounds on the internet.
Many of her fans worried about what the popstar is feeling and some even thought that she may be suffering from some serious problems that she just keeps hidden from the masses.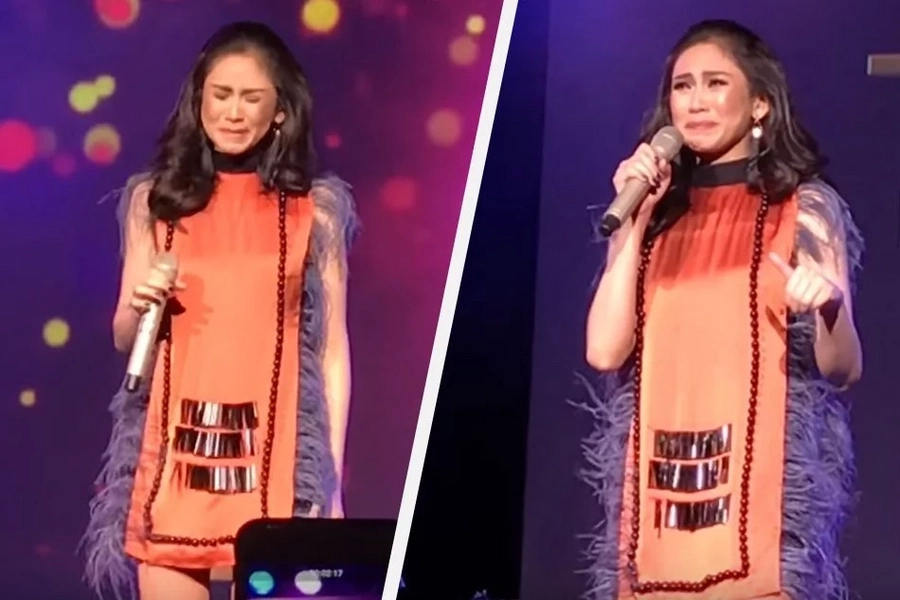 There are also others who conceded that they can relate to what Sarah feels and extended their support towards the singer.
Amidst all this, a songwriter named Trina Belamide bravely stated the reasons behind Sarah's breakdown.
Here is what Trina said as reported by Kami.
"It's tempting to start an online petition na "Give Sarah G a break."
"This hard-working girl seriously needs to get away from everyone—her family, her fans, her label, EVERYBODY—and just take time to quiet down and listen to her heart and soul."
"She's been working non-stop since her teens because of pressure from everyone surrounding her: people who tell her singing is God's gift and that she should therefore be grateful and never stop, people who make money off of her."
"This is not the first time she has broken down, nor will it be the last if she continues down this path. Naaawa ako sa kanya."
"I don't know if an online petition is extreme, or if it will even work."
"Kasi naman, you would think that the people surrounding her would be more sensitive to her needs and would be the first ones to want what is good for her. Well from what I've heard, they've built a fortress around her. Supposedly to protect her from harm from the outside world. Instead, they've imprisoned her."
"People who want to help her have a hard time even getting through to her."
"Naaawa ako sa kanya. She's the real deal. She deserves a breather."
See the full video of Sarah breaking down on stage here:
We all know that Sarah has been working hard ever since her teenage years. Maybe it is high time for everyone to realize that as much as we want to see more of her, she needs to have time to herself too.
As fans, let us just continue to hope that Sarah survives this difficult time in her life and may whatever she goes through now only make her become a better version of herself in the future.